Why Ciklik?
Get started with the right tool
Test your business idea by starting directly with a suitable tool that includes all the features optimized for subscription.
Care bout your image
Your website is your brand image, it must reassure your visitors and allow a maximum of conversion. Use our templates or delegate the design to us but do not neglect this step.
Save time
Rely on a technical solution proven by several hundred websites and focus on the heart of your business, your customers. Do not waste time and do not accumulate technical debt right from the start.
Keep costs under control
Everything is included in our plans including hosting and domain name, no paid plugins to add, no limits of use or features, everything is simple and transparent.
Exceed your growth goals
Every detail counts, by using all our features and by being well accompanied by the Ciklik team, you will exceed your goals.
Scale your business
From the 1st to the 100,000th subscriber, the solution is robust and grows with you. You keep a constant level of performance and you can count on us for specific developments.
We are here
to support you
Ciklik is not only a powerful tool to launch and develop your business, it is also an experienced team that supports you.
We have been experts in the subscription business for 10 years and have helped several companies achieve success with this model.
We know the challenges you face, you can count on us to help you exceed your craziest goals.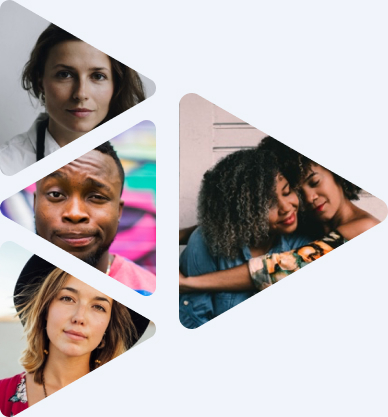 The commitment of an experienced team,
with the advantages of a

powerful SaaS platform.
Is the solution suitable for me to start or after I have reached a significant number of subscribers?
Ciklik has been created for all the moments of your business life, from the first tests to reaching your growth targets.
We work with entrepreneurs who are just starting out, but also with companies that make several million dollars in sales.
The solution is designed to be scalable according to your needs and we are here to accompany you in this adventure.
What kind of support do you offer?
Whether you are just starting your activity or you are looking for information before launching your business, we will take the time to understand your project and to explain the different steps.
If you already have a website and wish a solution more adapted to your needs, don't worry, we have already migrated to Ciklik several dozens of websites using non-adapted CMS that need to be tweaked or that require plug-ins that are more and more expensive with the growth of your revenues.
Whatever your project is, we always offer a personalized support with a member of our team, this is also our great strength compared to other solutions you can find on the market.
I have specific needs, do you offer custom developments?
Yes of course, we do custom developments to meet a specific need, a specific business problem or for websites that want to move to a new stage of development and offer a new product to their customers.
This is one of the advantages of choosing Ciklik, we are with you for long term.
All our team of developers is in-house, everything is located in France, we master the solution and can make it evolve according to your needs.
Can I delegate the creation of my site (backend and frontend) ?
Of course, we can help you on the backend and on the frontend.
A member of our team will help you to set up all the features you want, to connect the APIs, to configure your automatic mails, to set up the different payment methods, etc.
We can also accompany you on the frontend through the site builder but also by integrating the work of a graphic designer.
Everything is possible, you just have to tell us what you are comfortable with and how we can help you to set it up.
I already have a site, will I have to start over?
No, not at all, we can take the design of your site and adapt it with the Ciklik features. You won't lose your website's SEO either.
We migrate every year dozens of sites using other solutions not adapted like Shopify, Woocommerce, Prestashop, etc., we know how to manage these situations.
Do not hesitate to contact us so that we can explain you the migration process.
I have several websites, how does it work?
We have customers who operate several websites, thanks to Ciklik they can centralize all the data in a single dashboard.
You will be able to manage your different websites in an easier and more organized way.